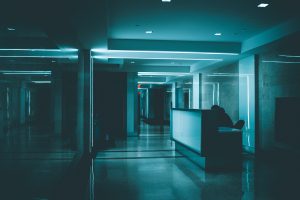 Maintaining a steady supply of power is essential for hospitals and other healthcare facilities. When the power goes out it is unacceptable for patients who depend on life-saving equipment to suddenly be left to fend for themselves. That's where hospital backup generators come in.
Backup generators ensure your medical facility does not skip a beat even when the rest of town goes black. But where do you get a reliable, cost-effective backup generator these days? Thermaright, that's where. We have a wide range of diesel-powered backup generators available for long and short-term rental that can ensure the viability of your healthcare facility no matter what happens to the power grid.
The Thermaright Difference
At Thermaright, we have many years of experience providing backup power solutions to hospitals, clinics and other types of medical facilities. We understand the pressing nature of providing a steady, dependable flow of power to these facilities and go to great lengths to ensure our rental generators are always in tip-top condition. When failure is not an option, Thermaright answers the call.
Benefits of Hospital Backup Generators
There are 3 very important benefits to having a backup generator on hand at your hospital or other healthcare facility. They are:
No interruption to patient care: Many patients rely on electric-powered medical devices to survive during and after surgery, or if they are in a dire medical state. Having a backup generator ensures these vital services will not be interrupted.
Low cost: Backup rental generators are surprisingly simple machines that are far more affordable than many people think. Their installation and operational costs are also low when compared to losses a hospital would incur if it had no backup power.
Easy maintenance: Proper maintenance of diesel generators is essential. Fortunately, because of their straightforward design maintenance is a relative breeze. All of our backup generators are rigorously maintained so if pressed into service they will deliver time and time again.
Contact Thermaright
No hospital can afford to go dark if there's a blackout. Fortunately, Themaright provide an array of affordable, reliable hospital backup generators for every type of medical facility. To learn more call Thermaright on 0800 368 8464.