Coolright - Ducted Air Conditioner Hire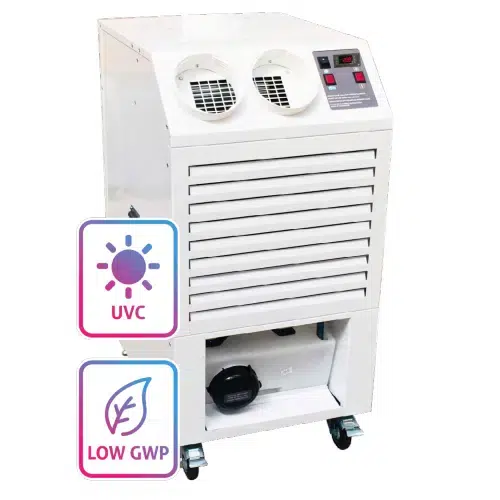 Ducted air conditioners offer a cost effective method that ejects the heat removed from the room as hot air through an exhaust tube. Simple to operate these air conditioners just need plugging into a standard power socket, and the exhaust tube pointed out of a window or into a ceiling void, and they start cooling immediately. Our monobloc units have optional UVC lighting packs that offer the ability for the unit to operate as an air cleanser killing bacteria in the air whilst being cooled simultaneously.
A fully-tracked and timed service 24 hours a day to suit your individual site requirements. Including flatbed, HIAB and crane-assisted delivery choices.
You need a temperature control package, you need it to be right and you need it right now…
We are here to help.