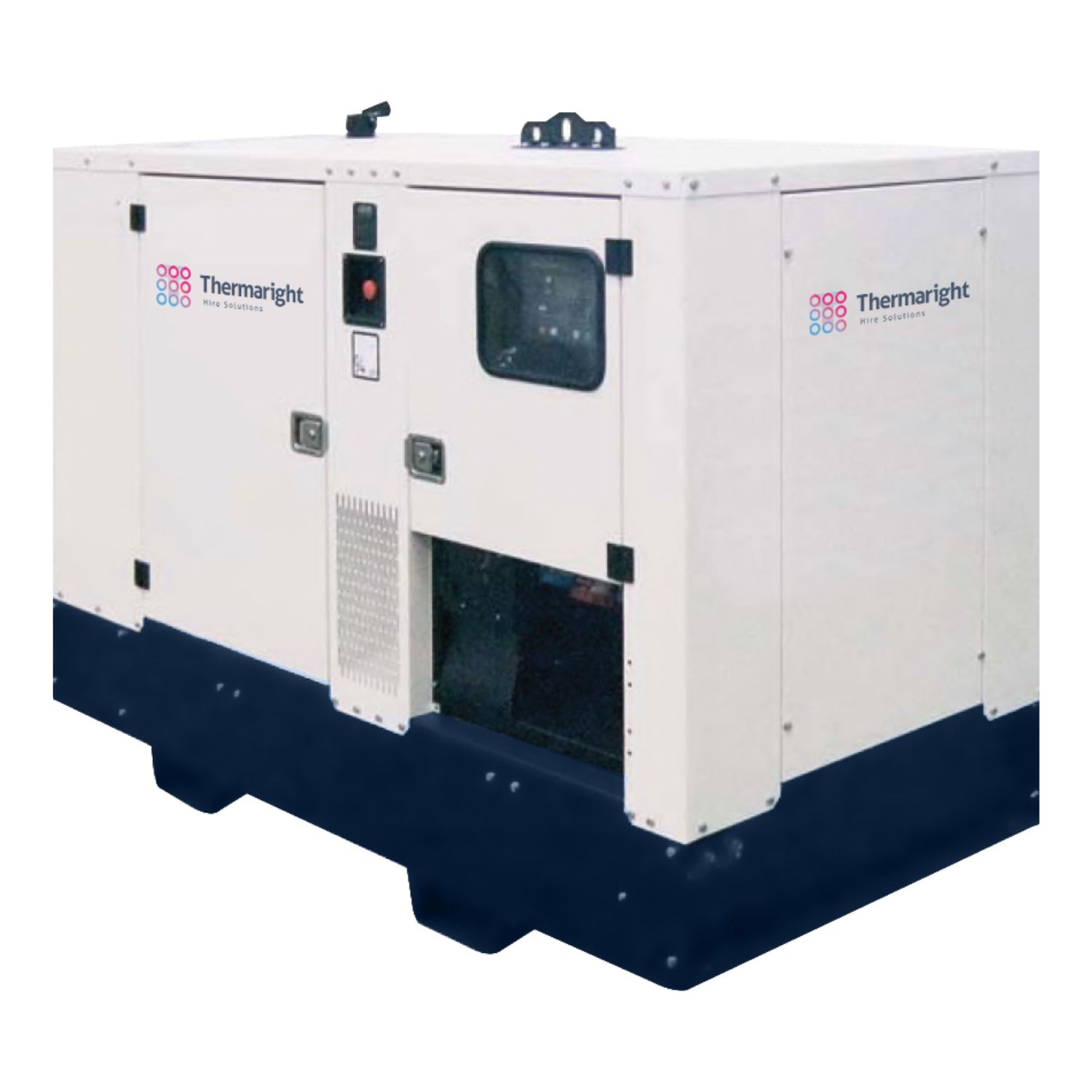 In Stock
Noise Level @ 1m, 73dBA (@7m, 61dBA)

Autostart DSE CP with MCCB

VELCB

Micro Switch Protection Over Buss Bar Door

Oil Extraction Pump
3 Way Fuel Valve

Battery Isolator

Water Separator Std

Cental Lifting Hook

Fork Lift Pockets

Fully Bunded
Download Data Sheet (PDF) ➞
We believe in making energy right! Keeping businesses running day and night with our gas and diesel generator hire services, either to stand alone or in support of our temperature control solutions. With units ranging in size from 20 to 1250 kVA, we have the power and the expertise you need to get the job done and to keep your business moving.
A fully-tracked and timed service 24 hours a day to suit your individual site requirements. Including flatbed, HIAB and crane-assisted delivery choices.
You need a temperature control package, you need it to be right and you need it right now…
We are here to help.