Coolright – Air Conditioning Units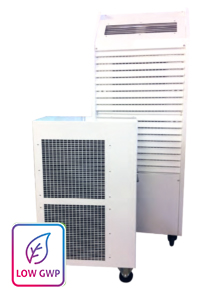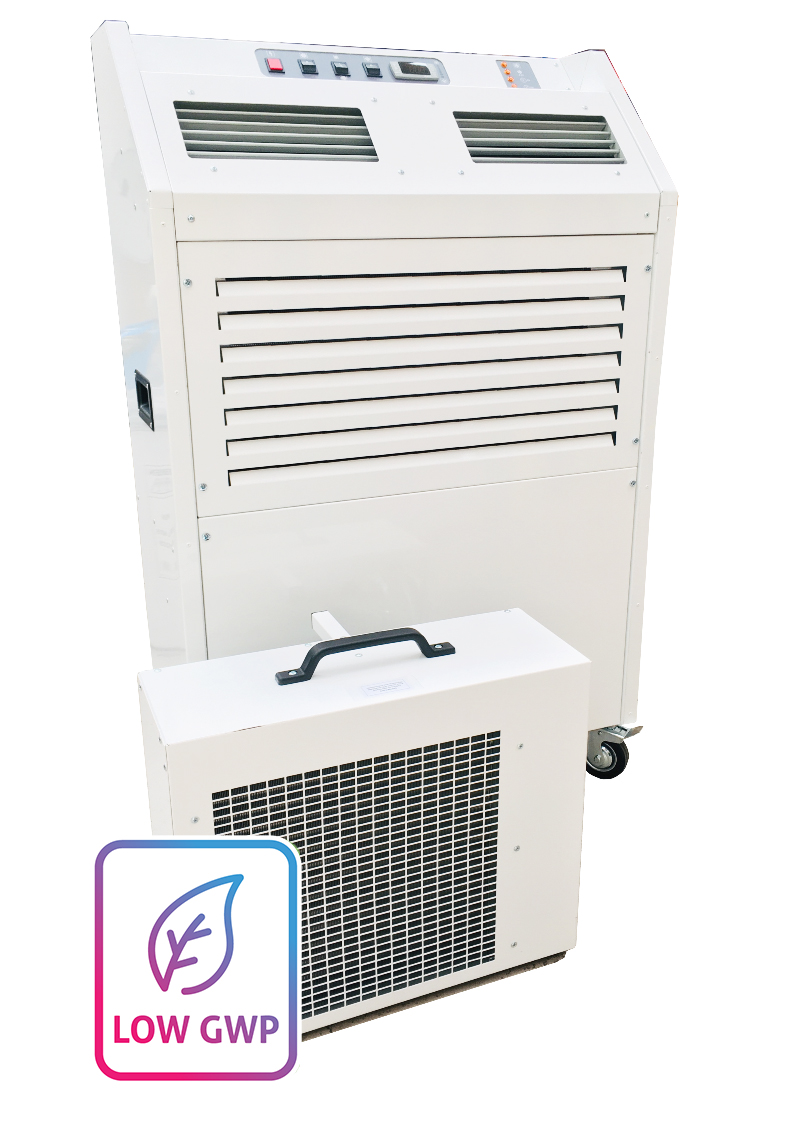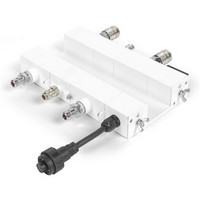 Coolright Splits
Split type air conditioners of separate indoor and outdoor units connected by up to 35 metres of water lines, this is the most effective type of portable air conditioning ideal for use in critical temperature control applications, such as data centre cooling. Available in 7.3kW and 14.6kW sizing our innovative systems can access places other split portable units cannot such as underneath locked doors with 6mm clearance, feature low GWP r454c refrigerant and have optional UVC lighting kits to remove bacteria.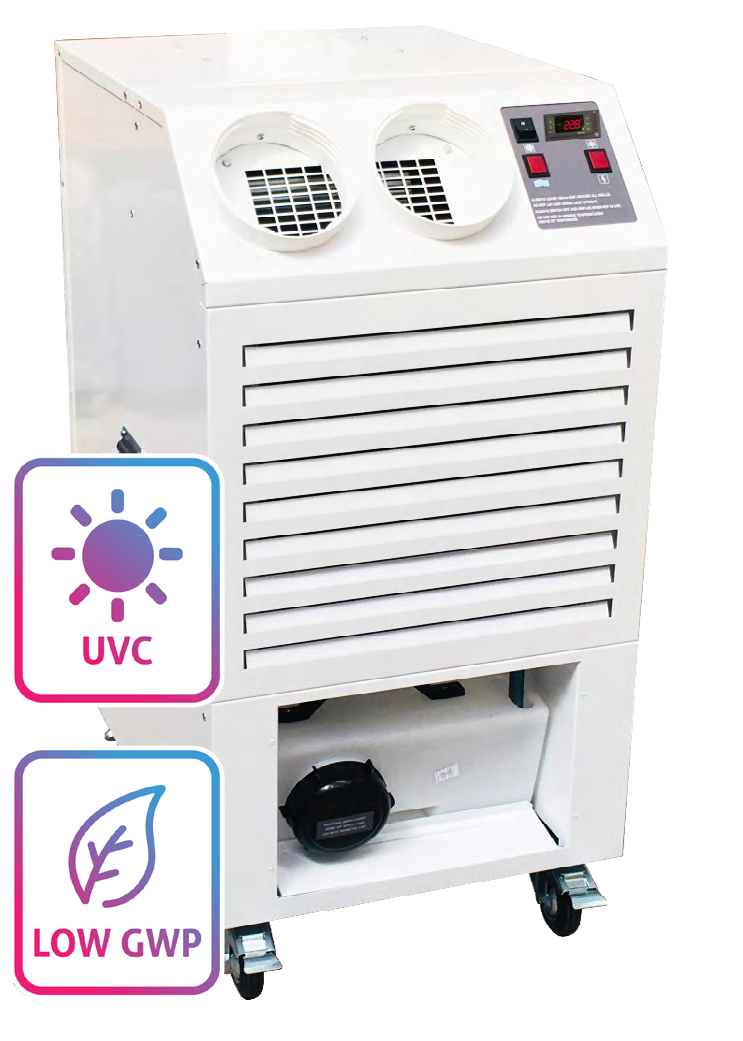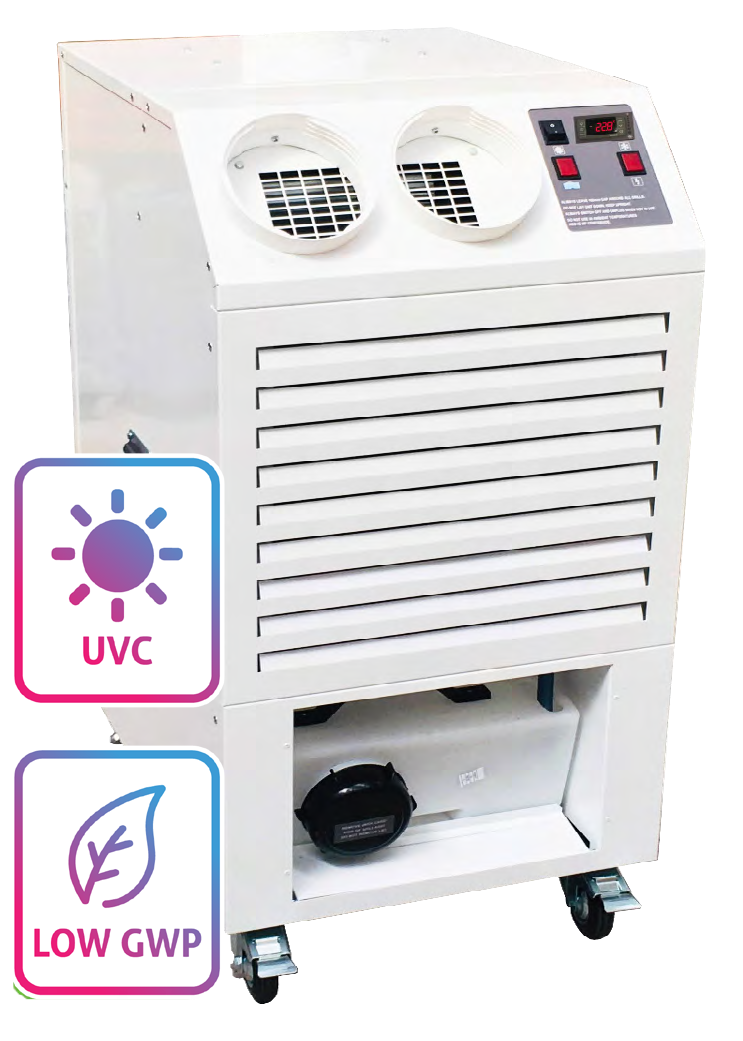 Coolright Ducted/Monoblocs
Ducted air conditioners offer a cost effective method that ejects the heat removed from the room as hot air through an exhaust tube. Simple to operate these air conditioners just need plugging into a standard power socket, and the exhaust tube pointed out of a window or into a ceiling void, and they start cooling immediately.
Our monobloc units have optional UVC lighting packs that offer the ability for the unit to operate as an air cleanser killing bacteria in the air whilst being cooled simultaneously. All units feature low GWP r454c refrigerant.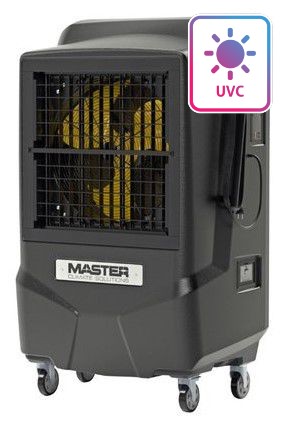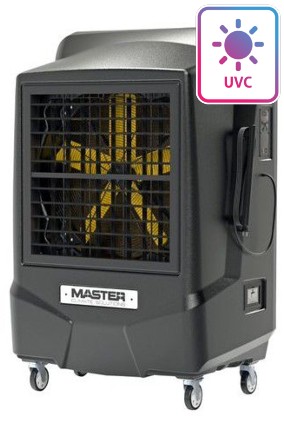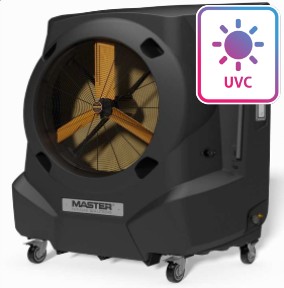 Coolright Evaporative Cooler
Evaporative coolers cool the air using a simple natural process: the evaporating water decreases the temperature of the air. A pump takes the water from a tank and dampens a large pad made of natural cellulose. A powerful ventilator aspires air through the filter. The water evaporates from the filter and decreases the temperature of the air by several degrees. The fresh and clean air flows into the room and cools it down. This method eliminates the need to access an external area for heat rejects such as ducting or water pipes.
Our exclusive UK hire range include in-built UVC lighting to kill 99.9% of bacteria in the water evaporated into the atmosphere.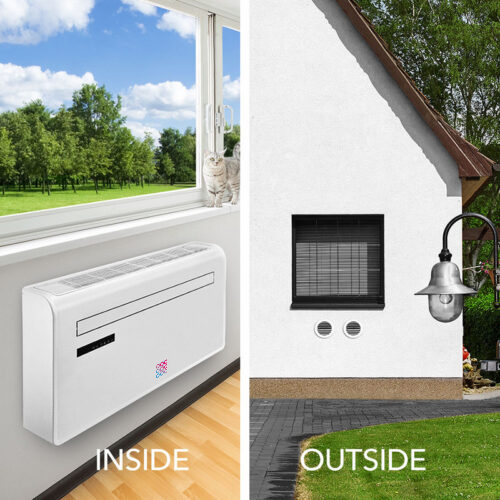 Coolright 4 in 1
With this powerful wall-mounted solution, staying indoors has never been more comfortable on hot summer days. With inverter driven heat pump technology we also recommend the Coolright 4 in 1 as a cost-effective additional heating system for winter.
Installation can be completed on any exterior wall; brick, block, timer or modular within a few hours – dramatically reducing labour time on site whilst being less invasive and without the need for an external heat exchanger unit.
The Coolright 4 in 1 can be placed either as a chest unit (above the floor) or as a wall unit (on the wall / under the
ceiling).
To book a consultation, call 0800 368 8464